Fighting for Survival – The Teams in a Battle to avoid the Drop
|
It is getting to the sharp end of the season, and with Chelsea seemingly dominant at the top, one of the most interesting stories in the EPL is the scrap for survival. With the transfer window well and truly shut, the managers have to go with what they have until the end of the season. So, who is looking like they will be sitting pretty come May, and who had better start preparing for life in the championship?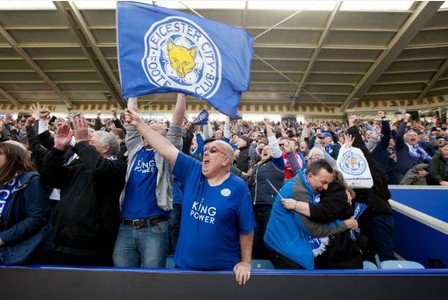 Sunderland
It wouldn't be February if we weren't talking about Sunderland being at the foot of the table. Every year they manage to pull out and survive by the skin of their teeth albeit with a different manager. You do worry that eventually they will come up short, and David Moyes – talented manager though he is, does not have that all-important relegation experience, and his disastrous tenure at Manchester United seems to have affected his confidence and ability to get the best out of his teams. A fantastic 4-0 victory over Palace should have been the much-needed kick-start to their push up the league, but a defeat to the same score at home to Southampton means they are back to square one. They will need Defoe to be at his best, but even so, it will be a struggle.
Crystal Palace
When Sam Allardyce took over at Selhurst Park, the only man with more experience of battling the drop than the Sunderland fans, the general concensous was that he would drag them into safety. So far it hasn't worked out like that however. In his first seven games at the helm, his team have won just one game, drawing one and losing five, including the embarrassing 4-0 defeat to Sunderland. Coincidentally, those figures are the same as Pardew's last seven games in charge, and the reason he was sacked. In those seven games, Pardew's team shipped sixteen goals scoring fourteen. The ex-England manager has overseen his team concede the same number but have only registered four at the other end. There is time to turn it around, but it is looking more and more that Big Sam's record of never having been relegated is looking increasingly under threat.
Hull City
Two months ago, Hull looked dead and buried. Then an unknown Portuguese coach came in and they are not only looking like a different side, they are picking up valuable points, including all three at Anfield. Marco Silva has also turned around a poisonous atmosphere at the KCOM Stadium and has got the supporters back rooting for the team. Some canny additions in the transfer window added new life and zip to the team, just where they needed it. Momentum is such an important factor at this stage of the season.
Leicester City
A lot has been written about Leicester's demise this season, and whichever way you look at it, they are in a fight for their lives to maintain their EPL status. There are two main factors that will decide their fate. Firstly, if their team of recently hailed heroes manage to get themselves up for the fight and recreate at least an inkling of what made them such a formidable team last year.  Secondly, if there are three worse teams than them between now and May, because at the moment they don't look like they are capable of getting out of this mess themselves.
Middlesbrough
Just as momentum could be the deciding factor for Hull, it could be for the Teesside outfit. Without a win in 8 games, their inability to find the net is hampering their survival chances. In January they picked up Patrick Bamford, who did so well for them in the Championship but has been in woeful form since, and Rudy Gestede, the holder of one of the most unwanted records in football. They do have the best goal difference of all the sides in the bottom eight and are tough to break down, but in order to survive you feel they will need to turn those one points into three, a lot more often.
The Rest
Watford should have enough points on the board to avoid getting sucked too far into the relegation mix, and a return to their early season form will see them reach the safety of mid-table. The fact that Swansea – for so long relegation certainties along with Hull – are included in "the rest" is a testament to the job that Paul Clement has done in his short time in South Wales. Turning a team that had lost four on the bounce, conceding thirteen goals in the process, into one that has won four of the following six, scoring ten goals is nothing short of remarkable. The loss of Dyer for the season is a blow, but they should have enough to keep their heads above water. No one would have tipped Bournemouth for relegation, when they hit the club record position of eighth not that long ago. One win in nine has seen the Cherries flirt dangerously with the bottom three however. With the points, they have amassed, and the talent at their disposal, they should be OK, but they will be asking themselves how they have managed to get into this position in the first place.
With no side cast adrift, everyone in the bottom eight will neither consider themselves safe or doomed. Over the remaining three months, there will undoubtedly be twists, turns, six-pointers aplenty and probably even a managerial sacking or two. One thing is certain, and that is it will be just as hard to take your eyes off the bottom of the table, as it will be for the fight for the top four.
Comments
comments