17/18 Premier League fixtures: The gulf between top and bottom at its biggest ever
|
Forget a Tale of Two Cities by Charles Dickens, the Premier League wrote two even more contrasting stories last season. Although football never ceases to surprise us with its various plot twists and unexpected endings, the storyline of 2016/2017 campaign was one of the mixed fortunes.
While it's true that there has always been something of a disparity in class when it comes to the Premier League's "big boys" and the "also-rans", last season's gap was more marked than ever. In fact, as our intro has hinted at, it really did look as though it was a tale of two leagues by the time Chelsea clinched the title.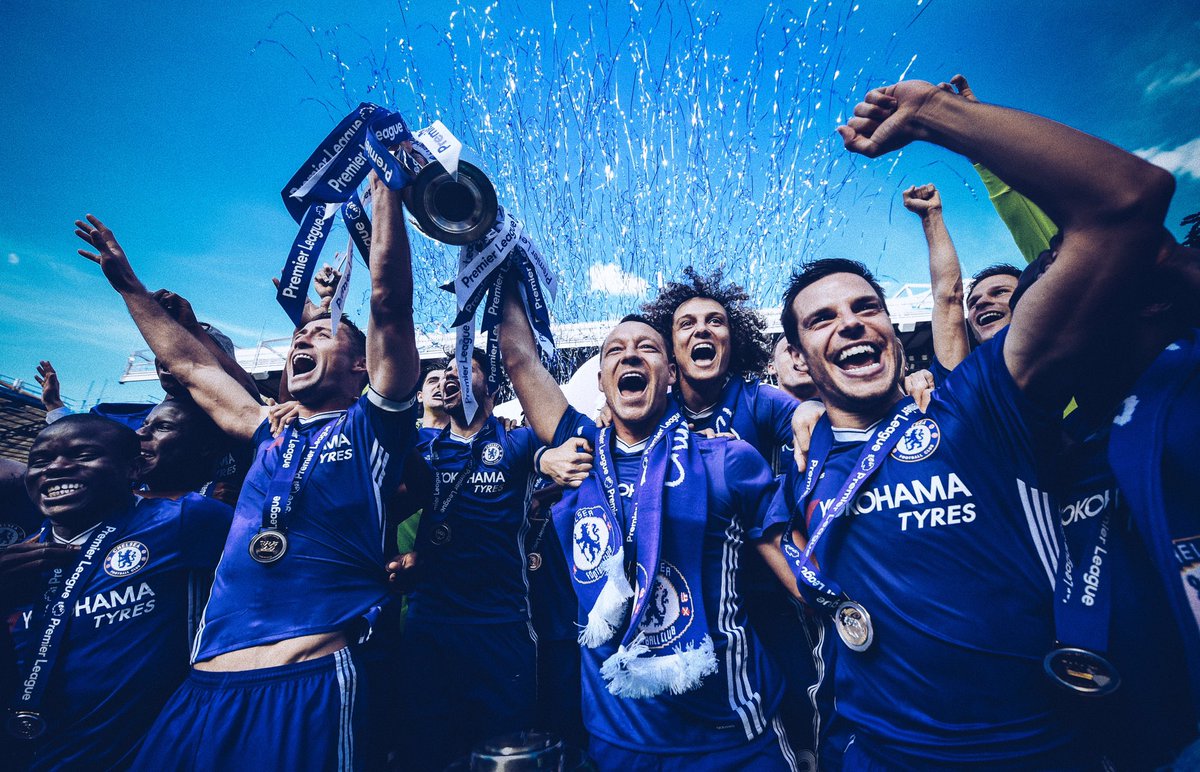 Indeed, at the top of the shop, Chelsea and the chasing pack were able to pull away from the rest of the league, while those fighting for survival were all in touching distance of each other. To give this some context, let's look specifically at the Everton/Southampton dynamic. Despite there being just one place separating the two teams, Everton managed to end the 2016/2017 season 18 points ahead of Southampton. In contrast, when you work backward from Southampton down to start of the relegation zone (i.e. 18th place), the points differential was only 12!
The Premier League Double
What this gap suggests is that the Premier League isn't as homogenous as we might think. In essence, we now have two leagues in one where the biggest clubs are challenging for the title and the smallest clubs are just looking to survive. In fact, this dynamic is now reflected by the online world's top bookmakers.
With oddsmakers at Sun Bets and beyond now taking into account more than the outright Premier League winners, it's clear that not all clubs have the same shot at winning. Of course, we can point to a few obvious reasons for the difference in results. Money is clearly a huge factor, as is an experience. For example, if we take Chelsea's budget for the 2016/2017 season and compare it to Hull City's (finished in 18th), you'll see the former's was more than 8X higher.
According to the stats, Chelsea's bill topped £218 million, while Hull City's came in at just £25 million; a figure that would only just cover the cost of keeping Diego Costa on the pitch for three years. As well as having the money to bring in the top players, Chelsea et al are used to dealing with the pressure of the Premier League. Aside from the gruelling schedule, the financial incentive for staying in the league can often affect the smaller clubs. Similarly, a trip to a stadium such as Old Trafford is always a daunting prospect.
Goals Really Do Matter
Finally, one of the less obvious reasons for the gulf in quality is the ability of the top teams to maintain a positive goal difference. Take, once again, the Everton/Southampton divide. Despite similar "goals against" stats (44 vs. 48), Everton managed a goal difference of 18, while Southampton ended with -7. In fact, if you look at every team's goal difference from Southampton downwards, none of them finished with a positive tally. This inability to prevent other teams from scoring is a huge problem for the smaller clubs. However, simply having this knowledge to hand could help teams like Huddersfield who will be trying not to go straight back down to the Championship.
Indeed, this dual reality doesn't mean new clubs should throw in the towel before they even start. In fact, for any club returning to the Premier League after a stint in the Championship or, indeed, a complete newcomer to the top tier of English football, this double league is a good thing. Sure, if you're a player, manager or group of fans with aspirations of winning promotion and then challenging for the title, you're probably going to be disappointed by this gulf in quality.
Tight Margins Offer a Glimmer of Hope
However, if you're honest, parlaying Championship promotion into Premier League success is never a realistic goal. With this being true, the comparatively narrow gap between the relegation zone and mid-table mediocrity is great news. Assuming the likes of newly promoted Brighton and Hove Albion and Huddersfield can sure up their backlines, not concede soft goals and string a few consecutive wins together, they have every chance of staying alive in 2017/2018.
With margins between relegation and survival so tight, there really is all to play for if you're a smaller club. Regardless of money or experience, a handful of solid results and a smattering of consistency can help those wanting to survive this tale of two leagues.