Can Burnley kick on from solid start?
|
Burnley have proven to be the surprise package of the Premier League this season, putting in several excellent performances to pull clear of the relegation zone. Sean Dyche's men were widely backed to be relegated from England's top flight after making minimal additions over the summer to their squad that was promoted from the Championship.
However, the Clarets have defied expectations by making a strong start to the campaign, claiming four wins in their opening 11 matches, including the scalp of Liverpool at Turf Moor. Dyche has embodied a tough team spirit at the club, which might be enough to guide them to safety this term, despite a lack of quality in key areas of the pitch.
Final Third
The difference this time could be their form in the final third, which has shown improvement on their past relegation in 2015. The Clarets mustered just 28 goals in their 38 matches, with Danny Ings scoring 11 of those strikes. This term Sam Vokes is leading the way with four goals, but the duties have been shared around with Jeff Hendrick, Michael Keane and Steven Defour also getting on the scoresheet.
Andre Gray has been a spectator for four matches after receiving a ban for offensive comments made on social media. Despite his off-the-field behaviour the 25-year-old is a quality frontman for Dyche's men and proved that by notching his side's second goal in their win over Liverpool. He has been quiet thus far this season, but if he could match Ings' contribution in the 2014-15 campaign, then Burnley would have a strong chance of beating the drop.
Defensive Form
That is pending in their defensive form, which has been excellent thus far, conceding only 15 goals in their 11 matches. Michael Keane has been the foundation of their solidity at the back, with the 23-year-old earning a call-up to the England squad due to the quality of his performances, while Tom Heaton has remained a model of consistency between the sticks. Stephen Ward, Matt Lowton and Ben Mee have also done their part in forming one of the better defensive units in the top flight.
Burnley have been the only team other than Manchester United in the Premier League to stop Liverpool scoring this season. Should they repeat that level of play against the teams expected to be in and around them in the division the Clarets could well edge towards a top-half team.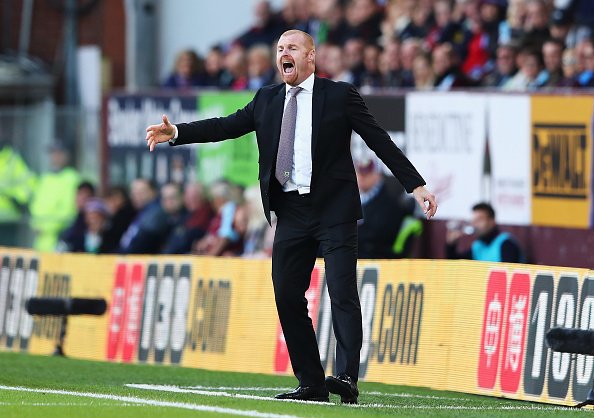 Signings Continue To Thrive
Burnley struggled throughout the summer to bolster their squad, but towards the end of the transfer window they lured Steven Defour to Turf Moor from Anderlecht, while after a protracted saga Jeff Hendrick signed for a club-record fee from Derby County. Both players have offered an injection of quality and a physical edge in the middle of the park needed to cope with the pace and bluster of the Premier League.
Defour especially has been an astute piece of business, with the Belgian having been previously linked with Everton and Manchester United. Should he remain at the top of his game the Clarets could have a star player in the middle of the park to build their Premier League future around