England at World Cup 2018: Is there reason to be optimistic?
|
The world's leading teams will converge on Russia to battle it out for World Cup glory in June and England fans are daring to dream. No more than six nations have a stronger squad than the Three Lions, so Gareth Southgate's men look like intriguing dark horses to end 52 years of hurt. A lot will depend on the 47-year-old coach, who is tasked with getting the best out of England's brilliant attackers and also working wonders with a mediocre defence. It will prove to be a difficult balancing act, but if Southgate can pull it off then England will be dangerous.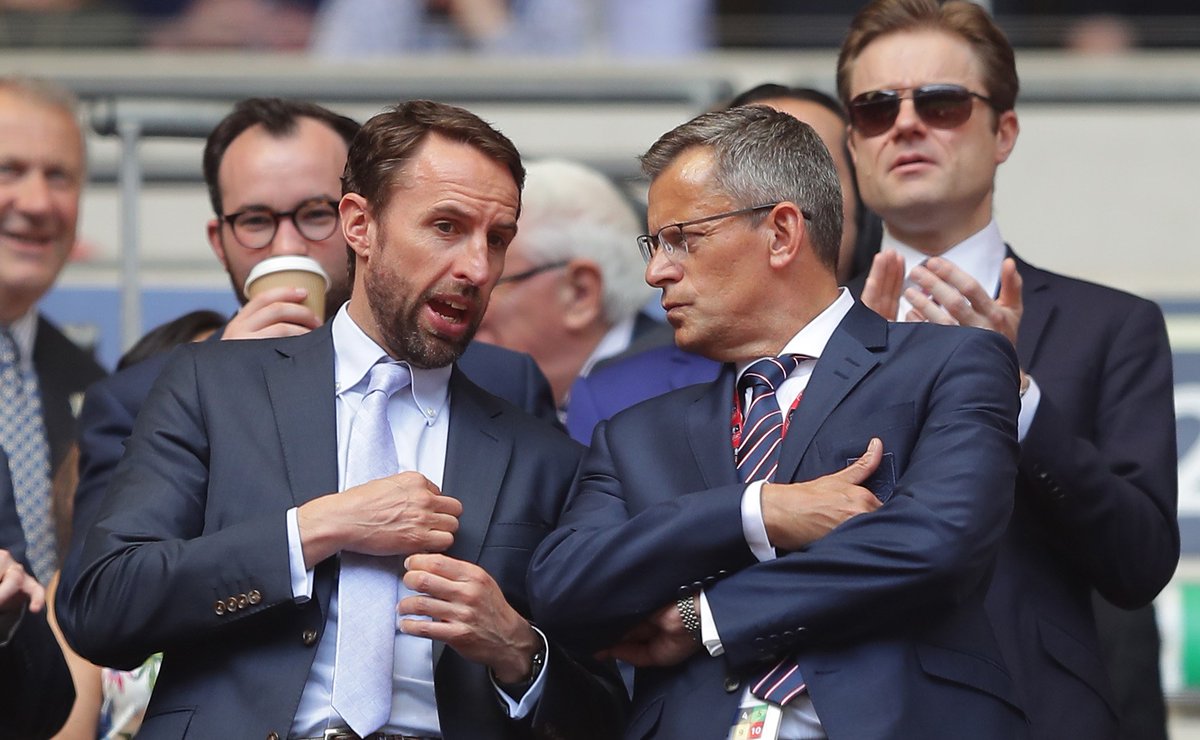 A quick glance at the pool of players that he has to choose from tells you that England are extremely top heavy. In attack, they have a world-class centre-forward, Harry Kane, and a supporting cast that is full of pace, energy, creativity and goals. Raheem Sterling, Dele Alli, Jesse Lingard, Marcus Rashford and Jamie Vardy can terrify the life out of opposing defenders if they see enough of the ball. But at the back, they are not exactly teeming with talent. They also lack experience, and the situation is a far cry from the days when England could call upon defensive titans like Rio Ferdinand, Sol Campbell, Tony Adams and Martin Keown.
Southgate is almost certain to consolidate by sacrificing an attacker and going with a three-at-the-back system in a bid to make England harder to break down while relying on wing-backs for width. They will need a holding midfielder, so the likes of Lingard, Rashford and Vardy are likely to be benched. But the hope is that England will retain enough attacking verve to trouble opposition defences, while negating their defensive weakness with an extra body at the back.
The closest they have to a defensive colossus is Gary Cahill, or perhaps Phil Jones, but both are struggling for fitness and form, and neither is expected to start. Chris Smalling is also out of the reckoning, as Southgate wants ball-playing defenders that can retain possession. That leaves John Stones, Harry Maguire, James Tarkowski and Alfie Mawson, all young and inexperienced and not exactly blessed with pace. Southgate will probably mitigate against that by making the quick and experienced Kyle Walker one of his three centre-backs. The Man City full-back is best used on the right flank, but Kieran Trippier can fill in there, allowing Walker to sweep up behind two slower defenders. They will probably be Stones, who is out of favour at Man City, and Maguire, who is promising but untested at the top.
For that reason, England are not among the World Cup favourites. Brazil lead the way and they balance attacking flair (Neymar, Philippe Coutinho, Gabriel Jesus, Roberto Firmino) with defensive steel (Fernandinho, Thiago Silva, Marquinhos, Marcelo, Casemiro). Ditto holders Germany, who are second in the running. France are not quite as solid at the back, but they have an outrageous breadth of talent in midfield and attack. Spain and Belgium both have more balanced and complete squads than England, and there is an argument to make for Argentina too. But England are deservedly ahead of teams like Uruguay, Portugal and Colombia, and they seem like the sixth or seventh best team in the tournament. Southgate's men really should be good for at least a place in the quarter-finals, and by that stage, anything can happen.
They have landed in a pretty comfortable group also featuring Tunisia and Panama, and they should battle it out for supremacy with Belgium. Roberto Martinez's men look the better team on paper as they can call upon Thibaut Courtois, Vincent Kompany, Jan Vertonghen, Toby Alderweireld, Radja Nainggolan, Axel Witsel, Kevin De Bruyne, Eden Hazard, Dries Mertens and Romelu Lukaku. But they lack depth and a few injuries could really damage them, whereas Southgate has plenty of strong-ish replacements for his squad. They could well win the group, but in many ways, it does not matter, as long as they finish in the top two.
That is because they would be pitted against either the winner or runner-up of Group H in the last-16, and all four teams in that group – Colombia, Poland, Senegal and Japan – are pretty evenly matched. England would be the favourites to beat any of them, regardless of whether they win the group or finish second, and that would see them into the quarter-finals. By that point, they could well find themselves up against Brazil, which could be the end of the road – unless Southgate can work miracles with the likes of Pickford, Stones and Maguire. England fans can dream. With Kane up front, anything is possible.