Is Chelsea after Bayern's Thomas Muller?
|
Not just Chelsea, in fact, but Arsenal and Liverpool as well. All these football clubs are keeping a close eye on Thomas Müller after trying to get him signed last month. The trio of Premier League clubs are apparently very keen to bring the star of Bayern Munich to English soil, and may well return with fresh offers.
One of Europe's Finest Attackers
The rumour mill has it that deals are being created to try and lure one of the most excellent attackers from the European continent away from it. Müller has been part of Bayern Munich since 2000, and broke into the first team in the 2008/2009 season, at just 18-years old. If he moves he may lose his home ground advantage, but many believe this won't make a difference as he is so talented.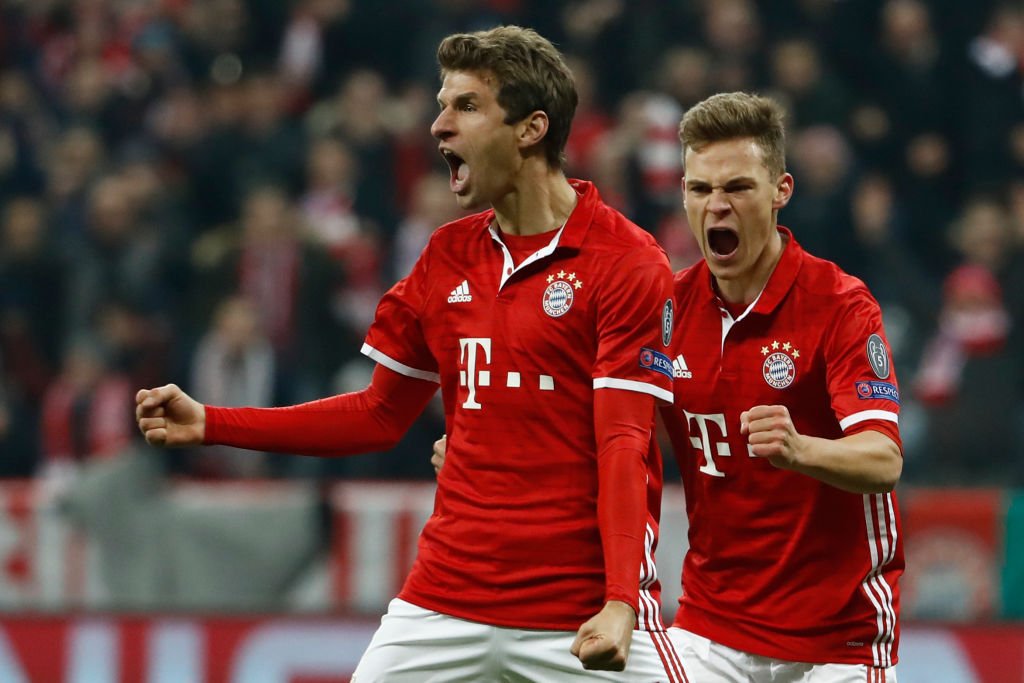 Thomas Müller's Future is Uncertain
The German is facing an uncertain future at the Allianz Arena, thanks to his relationship with Niko Kovač, manager for Bayern Munich, deteriorating. Müller got relegated to a rotation role over the last season, and scored only 5 Bundesliga goals –a woeful total when compared to the 20 he managed during the campaign of 2015/2016.
Thanks to James Rodriguez looking very likely to become the first choice for No. 10, behind the main striker, Robert Lewandowski, Müller's chances could be limited even further. Fans of the team are expressing concern that one of the most beloved idols could well be considering a dramatic exit, in either January or when the new term comes to an end.
The Clubs Have the Money
The Football Clubs in the Premier League definitely have the money to move Müller if he becomes available, but Italian champions Juventus are also rumoured to be interested, and everyone knows their track record is good when it comes to getting hold of established players who are unhappy with their fringe-status at top European clubs.
Müller, at 29-years old, still has three years remaining on his Bayern Munich contract, and has not managed to score yet this season. 
Müller's Style of Play
Müller can be described as an attacking all-rounder, as he is a multi-talented player comfortable in an array of forward positions. Thanks to the fact that he rose up through the youth system, he has been seen as mainly a midfielder, but since his break into the first team, he has been made use of in more forward roles.
The German national team and Bayern Munich usually play in a formation of 4-2-3-1, and Müller often forms part of the three attacking midfielders who are behind the central striker. Although he is able to play in any of the attacking midfield roles, he most usually takes the centre position for Bayern Munich, and the one on the right when he plays for Germany. He has also been used as an out-and-out striker on a number of occasions.
Müller has been lauded for his maturity, his pace, his technique, his awareness, and his positioning, and most particularly for his composure. He is said to be impervious to pressure, and previous managers for Bayern Munich have noted his incredible mental strength and made a point of remarking on it.