Report – Jadon Sancho wanted by PSG and Tottenham Hotspur
|
Paris Saint-Germain and Tottenham Hotspur have emerged as potential destinations for Manchester United winger Jadon Sancho in the summer transfer window.
The England international, who joined the Red Devils from Borussia Dortmund two years ago, has struggled to make a significant impact during his time at the club.
With just 12 goals and six assists from 79 appearances, the 20-time English champions might consider offloading the Englishman soon.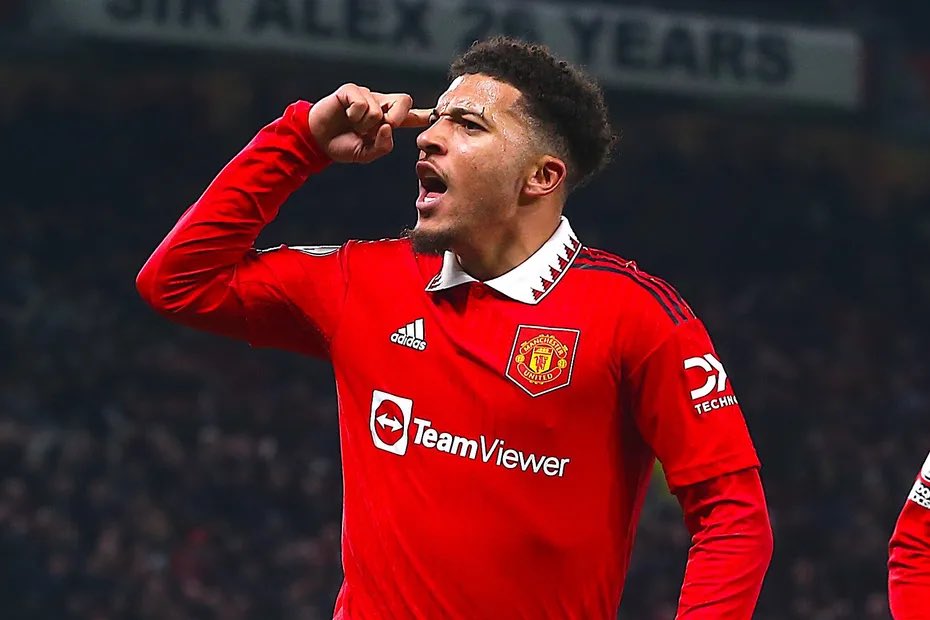 Reports suggest that Spurs are preparing a bid of £50 million for the 23-year-old attacker. However, they could face tough competition from Paris Saint-Germain.
The Ligue 1 champions are in search of a high-profile forward following Lionel Messi's departure, and they are willing to spend a substantial amount to secure Sancho's services.
Whether a transfer deal will materialise is yet to be seen. If Manchester United accepts a bid, they might have to provide Sancho with a substantial severance package.
Currently earning an astonishing £350,000 per week, Sancho's salary may prove to be a stumbling block for both PSG and Spurs. The former Dortmund star might need to consider a reduction in his existing wages.