Timo Werner: Will he move to the Premier League?
|
Despite there being a break from Premier League football, this hasn't stopped any potential transfer gossip, and RB Leipzig's Timo Werner is very much a wanted man by three Premier League teams.
Liverpool, Manchester City and Manchester United are all very keen to secure his signature in the next summer transfer window.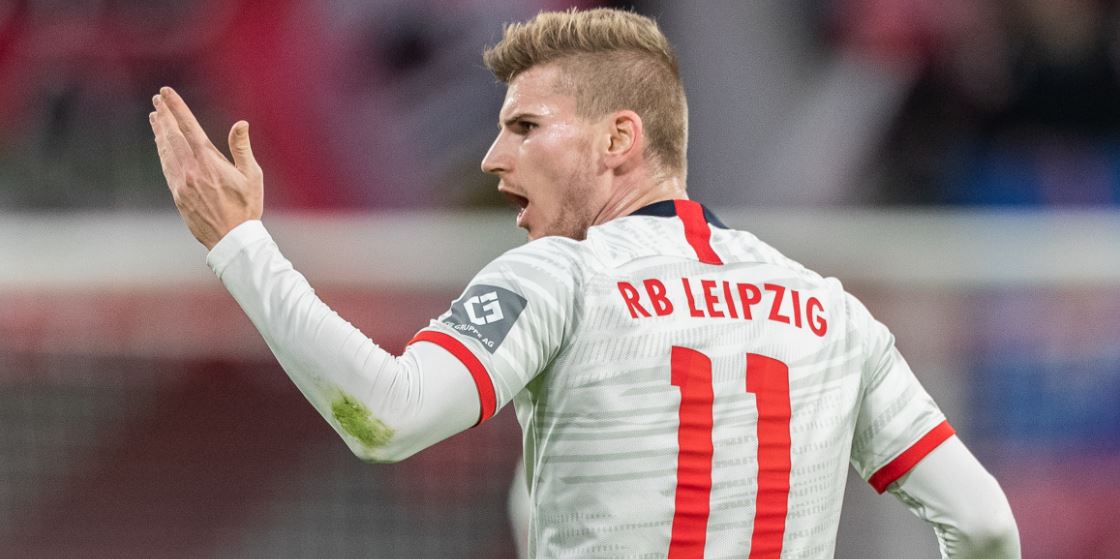 The German international has been one of the most in-form strikers in the world in recent years. He has scored 71 goals in 118 appearances for his club, as well as 11 in 29 for Germany. His natural goalscoring ability has certainly caught the eye of some of the biggest Premier League clubs – but more so from Jurgen Klopp's Liverpool.
It is rumoured that Werner has a release clause of around £42 million – which would be a very good coup in today's market for any side, considering the price of certain players in the last couple of windows.
Premier League betting has been very much in favour of Liverpool dominating all season, who have blitzed everyone they have faced this season. Klopp won't have to do much convincing to Werner to prove that joining his side is very much the right decision, although Pep Guardiola will want to show the German striker his side are capable of rebuilding for next season.
Despite Liverpool's strong, dominant season and Champions League success last campaign, Werner has yet to make his mind up on whether or not he wants to trade the Bundesliga for the English Premier League – although it would be hard for him to turn down if that opportunity was to arise.
With RB Leipzig competing for both the Bundesliga and in the Champions League, Werner is an integral part of their success. If Werner is to leave, and with Liverpool and Manchester City being the two sides most interested, the 24-year-old may not see himself breaking into the starting XI for a while – which could be a huge factor in his decision.
Before the Bundesliga suspended, Leipzig were sat occupying third place, five points behind current champions Bayern Munich.
RB Leipzig are also still in the Champions League after they defeated Jose Mourinho's Tottenham Hotspur 4-0 on aggregate over the two legs. The German side were the better team throughout both legs, sailing through to the next round without Mourinho's side ever causing them a problem.
It appears as though the decision is very much with Werner as to if he wants to remain at Leipzig or test himself in the Premier League. He might have to earn his spot if he is to join either Liverpool or Manchester City, but if he can replicate the same form he has produced over in Germany, it will be hard to keep him out of the starting XI for either Liverpool or City.