Watford's Latest Managerial Change: Too Little, Too Late?
|
Watford have only registered one win this season, and with the club rooted to the bottom of the Premier League table, the decision to continually rotate managers has seemingly done for the Hornets after years of decline.
Prior to their weekend game with Manchester United, Watford had taken just one Premier League point from the last 15 available. Each of the four defeats in that sequence saw the Hertfordshire outfit lapse into the habit of conceding late goals, with at least one goal being conceded inside the final ten minutes of regulation time.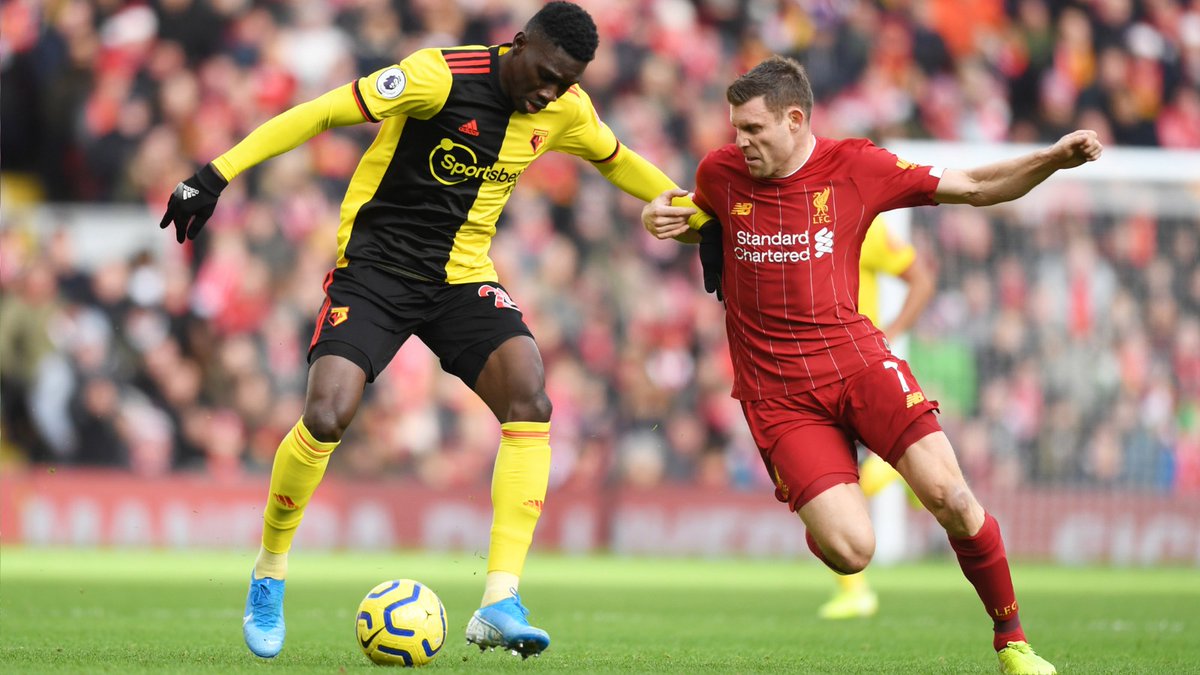 Even home form seemingly cannot save Watford, and going back to April, the Hornets approached their final pre-Christmas fixture winless in twelve home games, losing seven of that dozen. Poor, unfocused starts to the second half of matches were largely to blame, with the last three of those seeing the losing goal scored within twenty minutes of the restart.
Trouble Ahead Years Ago
While the likes of Manchester City and Chelsea have previously shown form for changing managers regularly, the resources of both clubs have ensured that the players could not lapse to Watford's extent. While sticking for years with a spent manager can be just as damaging to squad motivation and chemistry, compared to hiring a man everyone knows will be gone within a year, there is no option but to identify a high managerial turnover as Watford's chief issue.
Prior to the 2015/16 season, no Watford side had ever managed a successful survival campaign, but that all changed under Quique Flores. A decent start to that campaign saw Watford spent Christmas in the top half, after a pulsating December that saw them exceed their away win tallies of 1999/2000 and 2006/07 combined, and then beat Liverpool 3-0 in the earlier part of Jurgen Klopp's tenure with the Reds.
The second half of the campaign proved a reality check and a precursor to the way the following season proceeded. Initially, it seemed as though the transition in management from Quique Flores to Walter Mazzari was a seamless one. Yet, with Watford ending the 2016/17 campaign on six straight defeats, the signs were again foreboding.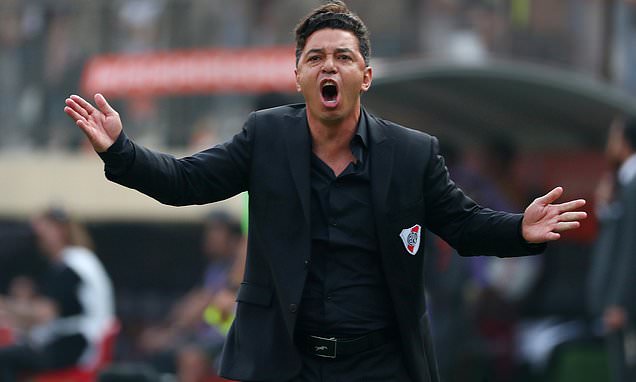 Marco Silva's arrival in 2017 brought the same pattern, but it was played out over a much shorter period of time. Under the Portuguese tactician, the Hornets began November 2017 in a lofty position, but Bonfire Night brought a swift reversal of fortune. With his side 2-0 up and coasting at future club Everton, goalkeeper Heurelho Gomes got injured, and with the defence weakening thereafter, Watford squandered all of the points in a late meltdown.
Nothing was the same afterwards, but with an 11th place finish in 2018/19 – during which Watford only faded to a lesser extent in spring – Silva's successor Javi Gracia has perhaps been the closest solution to steadying the ship.
Lack of Transfer Agenda
Over the most recent summer transfer window, Gracia had a golden opportunity to make some impact signings. Back in the summer of 2018, Gracia made every effort to compensate for the loss of Richarlison, whose form dipped without Marco Silva on the touchline in any case. At £11.5m Gerard Deulofeu represented Watford's marquee signing, and while he enjoyed some strong performances as an Everton loanee during the first half of 2013/14, he was unable to continue in the same vein.
Though, lithe and extremely mobile – not to mention the last Watford man to score at home before the final pre-Christmas fixture – Deulofeu's chequered injury history and erratic form has long been well-known to Premier League culture. He certainly divided opinion upon signing for Watford, yet with Roberto Pereyra's form dipping over the past year, Deulofeu still remains the only man with the skill and trickery necessary to turn one point into three.
On paper, the summer of 2019 represented a stronger attempt to establish Watford as a fringe contender for a Europa League spot this season. Craig Dawson came as the reliable defender that Watford sorely needed during the more alarming defensive displays that blighted 2018/19, Danny Welbeck's free transfer represented shrewd business and added depth, even if he was not the outright number nine that could challenge Troy Deeney's starting berth.
However, it was the arrival of Ismaila Sarr from Rennes, who had recently won the Coupe de France, that really captured the imagination. Yet, despite being able to play across the front three, he and Deulofeu have shown no discernible chemistry. With Welbeck still as invisible as he has been for the best part of three years, the summer's transfer exploits appear all but moot on current evidence.
Bad Players – or Good Players Needing Stability?
It would be unfair to tag any of Watford's newer major acquisitions as 'bad players', as the distinct lack of continuity can only be a mitigating factor. Nonetheless, the commitment of Deulofeu et al rightly remains in question, and it will be up to Nigel Pearson to make good on his reputation as a good man-manager rather than a Mourinho-style tactician.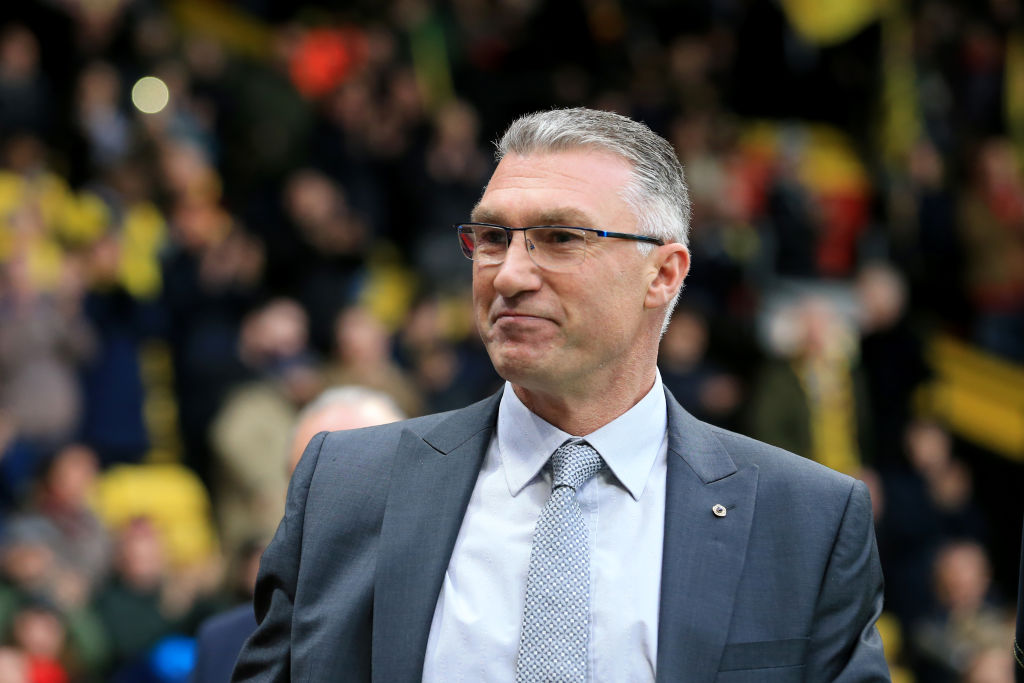 Though results are yet to reflect such an idea, Pearson has evidently given Watford a greater sense of purpose. While the Hornets' 2-0 defeat at Anfield last Saturday bore all the familiar defensive failings, with both goals being very avoidable, they were, in fact, the better side for large stretches. This proves, perhaps, that they are not yet merely playing for pride and a contract at a different club.
Watford fans have every right to dread the coming weeks, which could well see the club go adrift of the dogfight itself by February. Indeed, each of the last three seasons prior to this one have seen two (of three) occupants of the Christmas Day relegation zone go on to be relegated. Yet, there is still hope to be found in the case study of how Nigel Pearson survived with Leicester in 2014/15, when relegation-threatened to engulf the club.
No more fancy names in the dugout, no more ethereal ideas and no more verbosity – those are Watford's keys to what is (for now) a very attainable survival from here.