Who will win Serie A this season?
|
After dominating Italian football for the last six seasons, Juventus are being pushed hard for the Serie A title this time around and face a stirring challenge from Napoli. Although Roma have been the main challengers to the Old Lady, Napoli have been consistently in the top three, finishing second in 2012-13 and 2015-16 and third on three occasions.
Significantly, the gap between Juventus and Napoli has been closing. In three seasons, starting in 2012-13, Partenopei finished an average of 19 points behind Juventus, but under Maurizio Sarri, they finished nine points behind in 2015-16, five points off the pace last year, and this time around they hold a one-point lead going into the last week of February.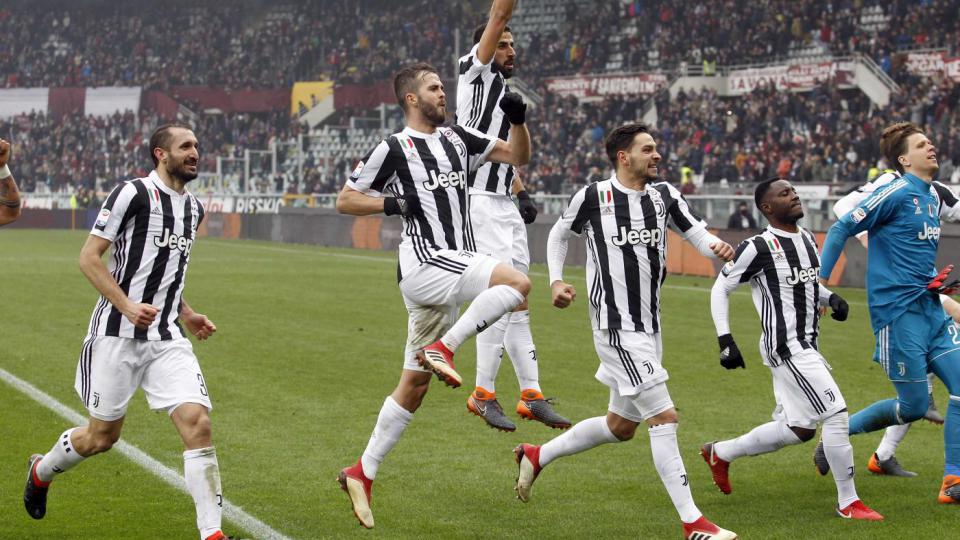 What lies behind the steady Napoli improvement? The answer lies in the tactical brilliance of their quirky manager, who has revolutionised the team's style of play. Most modern teams have two distinct formations – one for attack, and one for defence – which leaves them vulnerable at the point of transition between the two. Napoli avoid that problem by retaining a remarkable 4-3-3 formation that remains compact whether they are attacking or defending.
This is made possible by a short-passing style of play that can be mesmerising to watch. Where other teams might play the ball long out of defence, Napoli insist on patiently working the ball around, back and forth, which draws in their opponents, leaving space behind. Marek Hamšík is the star of the midfield show, but he is ably supported by Allan and Jorginho.
Sarri has also managed to get the best out of forwards Lorenzo Insigne and José Callejón, and above all, Dries Mertens, who has been transformed into one of Europe's best strikers.
While Napoli have been reaching their peak, Juventus have entered a period of transition, following the departure of their key player, Leonardo Bonucci. Usually dominant from the early stage of the Serie A season, this time around, Juve have spent just two weeks at the top of the table, slipping down to third for a time. A run of nine consecutive victories since the middle of December has taken them back up to second, but Napoli have kept pace.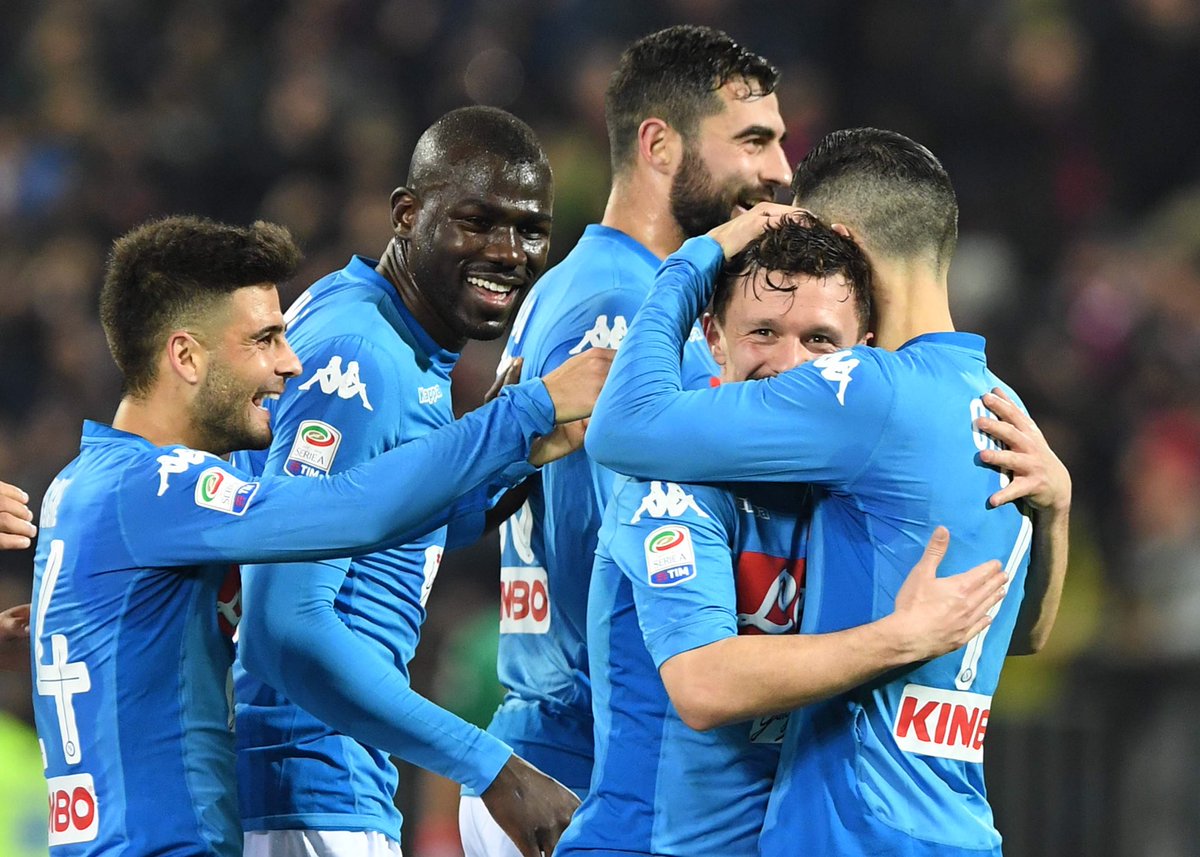 Juventus have not been far off their usual form, but a slight drop in quality has been enough for Napoli to overtake them. Worryingly for Juve fans, their side is showing a lack of concentration at crucial times, letting points and games slip despite dominating, as typified by the 3-2 defeat against Sampdoria and the 2-2 Champions League draw against Tottenham.
In terms of the run-in, there isn't much to choose between the two teams' respective schedules. Napoli have a crucial pair of fixtures in early March – home to Roma and then away to Internazionale – and they also have a tough trip to Milan and a vital game against Juventus in Turin. However, Juve also have some tough fixtures during the final stretch. They will face Inter, Roma and Lazio – the three teams directly below them – all away from home, as well as that crucial home game with Napoli, and another tough test against Milan.
In Juve's favour is their extensive experience at the business end of the season, and the fact that they have one of their key players, Paulo Dybala, back from injury. They will also hope that memories of what happened in 2015-16, during Sarri's first season in charge, will put Napoli under pressure. That year, Sarri's side had been two points clear at the midway point, but ended up nine points behind, making them the only one of the last 11 teams to be top at the halfway stage in Serie A not to go on to lift the trophy. Juventus will also hope that their greater squad depth will give them the edge as the long season grinds to a conclusion, as it did two years ago.
However, although Napoli don't have the resources of the Turin side, this time around, things could be different. Sarri's team are stronger than two years ago and Juventus more uncertain than they have been for six or seven seasons. Napoli's football feels more modern, as cutting edge as Barcelona's style under Guardiola or Mourinho's tactics at Chelsea before that. Napoli are one of the best footballing sides in Europe, and this year could be the season when they finally earn their reward and bring the Serie A title south for the first time since 1990.