Arsenal join Manchester United and Liverpool race to sign Jorginho
|
Arsenal will join the Premier League rivals Manchester United and Liverpool to sign Napoli midfielder Jorginho in the summer transfer window, according to The Metro.
The three clubs are all closely monitoring the rise of the 26-year-old's progress this season.
Manchester United manager Jose Mourinho is reportedly preparing a £50m bid for the playmaker. Meanwhile, the player's agent says he's waiting for the end of the season before making a final decision.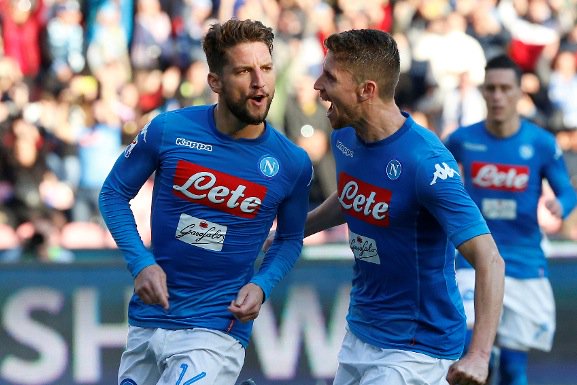 "It's normal for European top clubs to keep players of this type in their radars," said Joao Santos. "We're waiting for May. We wish Napoli could win the league. Then if Napoli wants to renew the contract, we talk about it.
"The same if they want to sell Jorginho. There are no official and concrete proposals for him from UK. I don't know if De Laurentiis will call me at the end of the season to extend the contract of the player. I suppose that."
Jorginho has made 24 of Napoli's 27 league appearances this term, helping them to reach the top of the table.
The Italy international could be just the kind of player Gunners need at the moment. He averages 2 tackles and 1.5 interceptions per game, that would certainly be nice to have in an Arsenal squad.
It's going to be tough for Arsenal to convince Jorginho to join the club. Particularly as it looks like the north Londoners might be the only one without Champions League football.