Can Harry Kane Become England's Best Ever Striker?
|
With five goals in the group stages of World Cup 2018, Harry Kane is already well on his way to eclipsing Gary Lineker's goal haul from Mexico 86′ and bettering the blinding performances than Alan Shearer put in 10 years later at Euro '96. Not only is Kane well poised to clinch this year's World Cup 2018 golden boot, he also has a chance to inspire and lead England to a stage of the tournament which few believed was possible before a ball was kicked. Of course, there is plenty of football to be played yet and many are already getting overly excited in a way which only English fans can. However, regardless of whatever else happens at World Cup 2018, Harry Kane is on the path to greatness.
Forget what the 24-year-old does on the pitch for a second (yes, he's still only 24) and you'll quickly come to the conclusion that Kane is the perfect role model away from football. Affable and quietly spoken, Kane is the kind of bloke that will hold the door open for you when he realises you're carrying too many drinks and chances are, he will have probably bought the round too. After handing him the captain's armband for the tournament, Gareth Southgate clearly feels the same away about Kane's personality and leadership qualities, which also goes to show that the Walthamstow lad also knows how to knuckle down and rally the troops when he needs to. Add in the fact that he recently signed a new deal at Tottenham and it seems that loyalty is also high on the list of Kane's priorities, which is sadly a rarity in the modern-day game.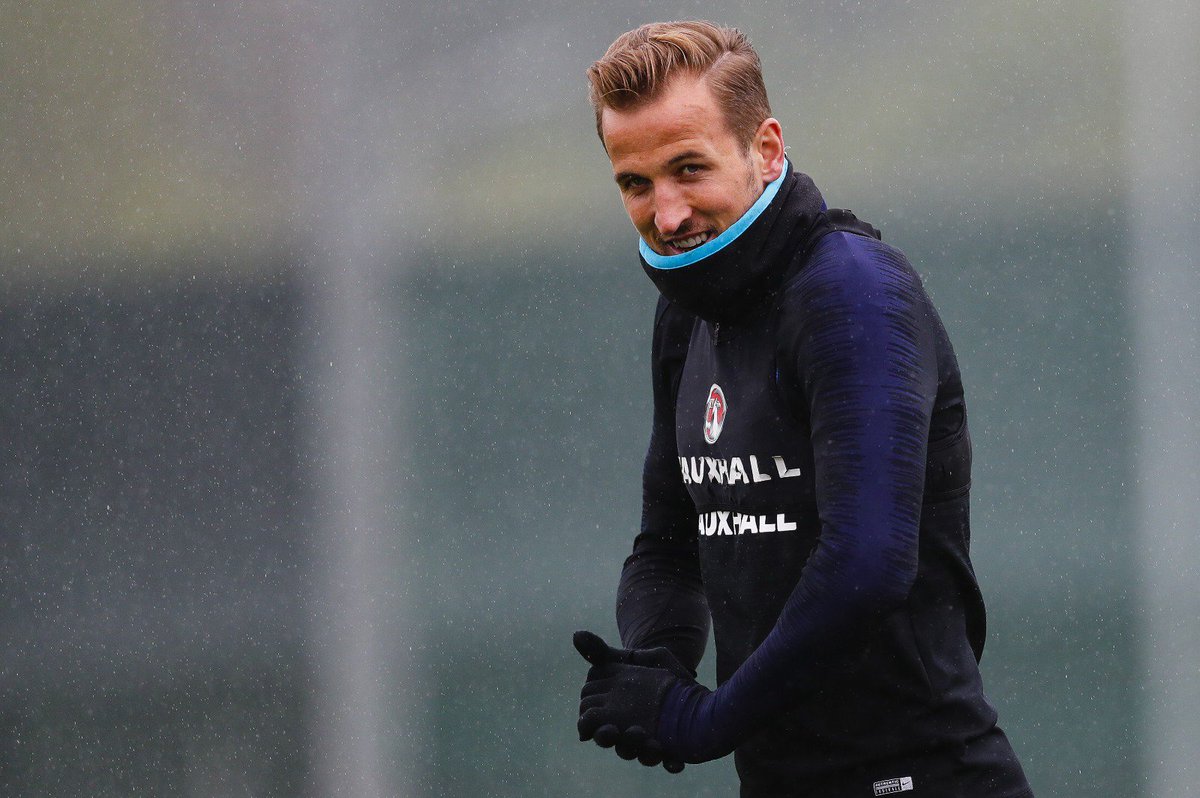 On the pitch, Kane lets his boots do the talking. Rarely involved in any confrontation or controversy of any kind, the striker has the knack of being in the right place at the right time like all good goalscorers do and regularly finishes with aplomb when given half the chance. Despite Mo Salah's record-breaking Premier League season last year, Kane is still well backed to top the league's goalscoring charts. With names such as Romelu Lukaku, Sergio Aguero and Gabriel Jesus on the list, it goes to show just how far Kane has come from the days of lower league loans and FA cup cameos. So, can Harry Kane really become England's greatest ever striker?
If you asked a group of England fans who they think is currently the greatest England striker of all time, you're likely to get a number of different responses and this demonstrates the difficulty in defining the term "greatest". Of course, Wayne Rooney leads the way in terms of goalscoring but at 24, Kane arguably has a decade or so left in the tank and with 18 international goals already to his name, it'd take a brave man to back against him getting close to Rooney's tally of 53. However, if Kane was to lead England to victory in World Cup 2018 and secure the Golden Boot in the process, then few could argue that this would easily be the single greatest achievement of any England forward in the modern era. Is this possible? Absolutely. Would that make Kane the greatest England striker of all time? Who knows? Let's wait and see, shall we?