Looking Ahead To The New Premier League Season
|
The 2016/17 Premier League season's big kick-off is edging ever closer, with the opening game – newly-promoted Hull City against champions Leicester City – at 12:30pm on 13th August. The surprising winners last time will face a monumental task of regaining their crown, as they will have the added complication of weekly European football, which will give less time to prepare for each match, and will mean that manager Claudio Ranieri will have to rotate his squad – something he seldom did last term.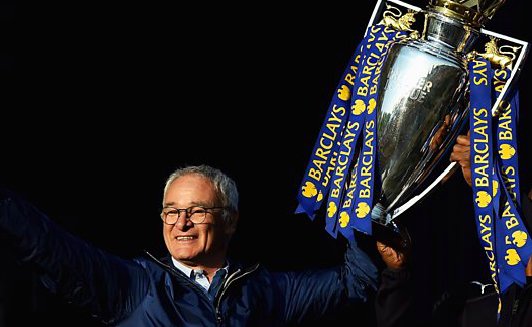 The Italian has managed to keep hold of his star performers from last year so far, and Jamie Vardy has signed a new contract to commit his future to the club. However, other key men like N'Golo Kante – who had a fantastic Euro 2016 with France – and Riyad Mahrez have been linked with big-money moves.
Leicester's defence of their trophy will also be complicated by the enhancements that their expected rivals have undergone. Manchester United, City and Chelsea have replaced their managers with Jose Mourinho, Pep Guardiola and Antonio Conte respectively. On top of this, Liverpool's manager Jurgen Klopp will have got used to English football after spending nearly a whole season with the club, and has signed Sadio Mane from Southampton for big money.
For the new season, Bell Internet Limited have a great collection of football betting odds for the Premier League. Beginning with the first round of fixtures, and continuing throughout the long season, they show that Chelsea are widely available at 5/8 to win their first game against last season's seventh-placed team West Ham.
Most intriguingly of the managerial appointments is Conte. The Italian had a fantastic campaign at Euro 2016 with his home nation, and was only knocked out in the quarter-finals on penalties by Germany. However, his side played some of the best football of the tournament, and drew plaudits for their compact yet energetic and attacking style of play, implementing a 3-5-2 formation due to the lack of a standout player.
The summer transfer window has seen club's spending big fees on transfers. Granit Xhaka, Zlatan Ibrahimovic and Ilkay Gundogan are just a selection of stars to join the English league, though many other big names have been mentioned. Paul Pogba has been linked with a world record move back to Manchester United, for a fee that would eclipse Gareth Bale's £85m transfer to Real Madrid. All this spending and changes in management suggests that this could be a thrilling campaign to observe.