Man United fans react to Pogba's latest flight tweet
|
With the Premier League season 2016/17 fast approaching, with English clubs are continuing to reshape their respective squads ahead of the kick-off.
The likes of Manchester City, Chelsea and Liverpool have all spent big this summer, while Manchester United have also made some great additions under new boss Jose Mourinho, making three high-profile signings.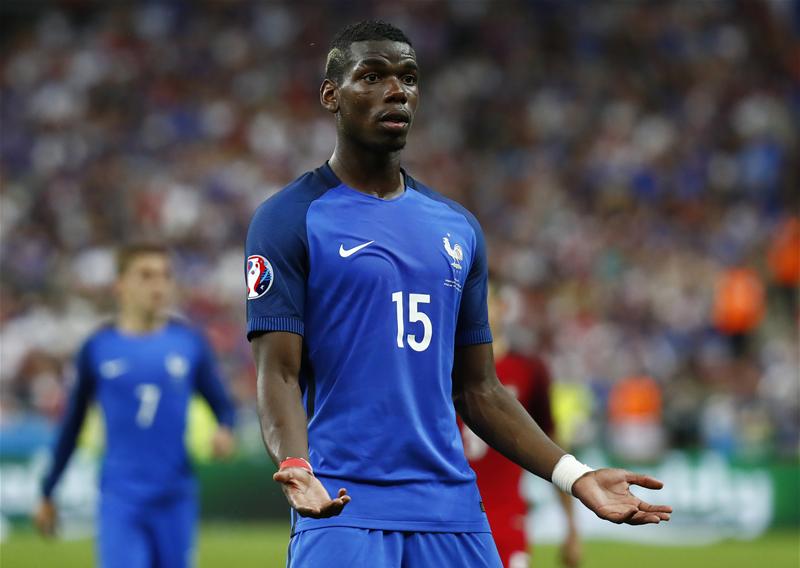 Zlatan Ibrahimovic, Eric Bailly and Henrikh Mkhitaryan arrived at Old Trafford, but still United supporters eyes are on the player who hasn't signed yet and that is Paul Pogba.
The Frenchman has been linked with a sensational £100m move to the Red Devils over the last month.
Currently, the 23-year-old is away from football for his summer holiday, taking a break following Euro 2016, but on Monday eve the striker tweeted something that sparked further speculation regarding his immediate future.
Retard de l'avion✈ Je veux courir joue au foot dribble tout sa👊🏿 flight delay, thinking of football #footballislife pic.twitter.com/IBQ1OuiBPr

— Paul Pogba (@paulpogba) August 1, 2016
With United fans wondering what flight he's on and if there is any potential deal between the two clubs. This tweet has raised a significant response on social media, here's the best response on Twitter..!
Looking for Pogba's flight like…#MUFC pic.twitter.com/S4WWbUuqWK

— JB (@JoeBrett2206) August 1, 2016
Here's an idea anyone checked flights to Manchester from LA? Any been delayed?? #POGBA #ManUtd #MUFC #paulpogba

— Matthew G (@Mr_fahrenheit86) August 1, 2016
Pogba making ppl look up flight times 😂😂😂 #MUFC

— Steph (@DareToBest) August 1, 2016
#findingpogba should be the new trend. Should be, must be enroute to Manchester #Pogba #MUFC #yawns

— matanat rashid (@mattuu90) August 1, 2016
Pogba is off to NYC. NYCFC is in NYC. NYCFC is run by MCFC.

He's signing for City. 😔 #mufc

— N8 (@nathanielhyatt) August 1, 2016
Ah so Pogba is off to New York. Maybe few days there and fly to Manchester for Friday or maybe next week? #Pogba #MUFC

— SublimeKelv (@sublimekelv) August 1, 2016
Honestly why does Pogba get an extra long holiday? Every single other player is back and training, he's heading to New York… #mufc

— MartialArts (@JustMartialArts) August 1, 2016
Pogba off to New York ! Real Madrid and Perez are in New York #MUFC

— manchester16 (@briangemma) August 1, 2016
Christopher Columbus didn't spend as long exploring America #pogba #MUFC

— shane flood (@shaneflood86) August 1, 2016