Twitter reacts as Man United wins Premier League opener
|
Manchester United secured a comfortable win on the first day of the 2018-19 Premier League season with a 2-1 win over Leicester City at Old Trafford.
It was the perfect start to the new season for the Red Devils as they secured a 2-1 victory over the Foxes.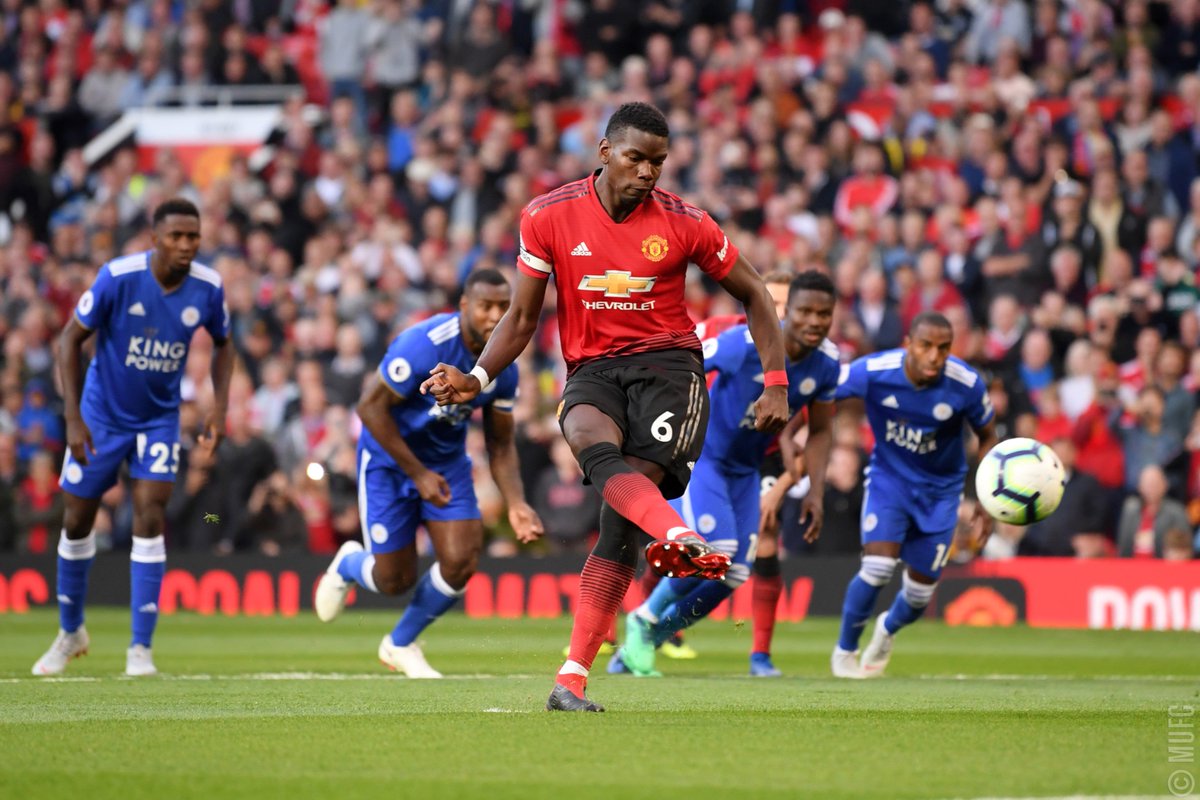 The World Cup winner Paul Pogba scored an early penalty after just two minutes following a handball.
The hosts eventually double their lead when the left-back Luke Shaw scored his first ever senior goal.
Leicester's Jamie Vardy struck late to halve the deficit after Pogba and Shaw gave United a two-goal lead.
https://twitter.com/GaryLineker/status/1028020268961292288
https://twitter.com/JesseLingard/status/1028029073573007360
https://twitter.com/rioferdy5/status/1027993809735614466
Could get used to seeing Paul Pogba as captain. Another stellar performance. Manchester United's midfield tonight flowed well. Fred needs more minutes, obviously, but a good debut.

— Liam Canning (@LiamPaulCanning) August 10, 2018
Luke Shaw's goal just goes to show that if your manager spends enough years mentally and verbally abusing you in private and public you might still eventually score a goal.

— SportsJOE (@SportsJOE_UK) August 10, 2018
https://twitter.com/tfosumensah/status/1028023657518522369
https://twitter.com/RachelRileyRR/status/1028019116161032192
https://twitter.com/Not3sofficial/status/1028018620042031106
Luke Shaw did well tonight. A steady defensive performance but also got forward well and obviously got his first senior goal.

Will take time to get José Mourinho's full trust, but a good first game of the season for him. Hope he builds on it.

— Liam Canning (@LiamPaulCanning) August 10, 2018