Twitter Reacts: Ramsey to Real Madrid rumour
|
Arsenal midfielder Aaron Ramsey has been linked with a sensational move to the 11-time European champions Real Madrid.
The Sun report that the Welshman is a marquee target, with claims that the Spanish giants are lining up a £25m move to secure his services.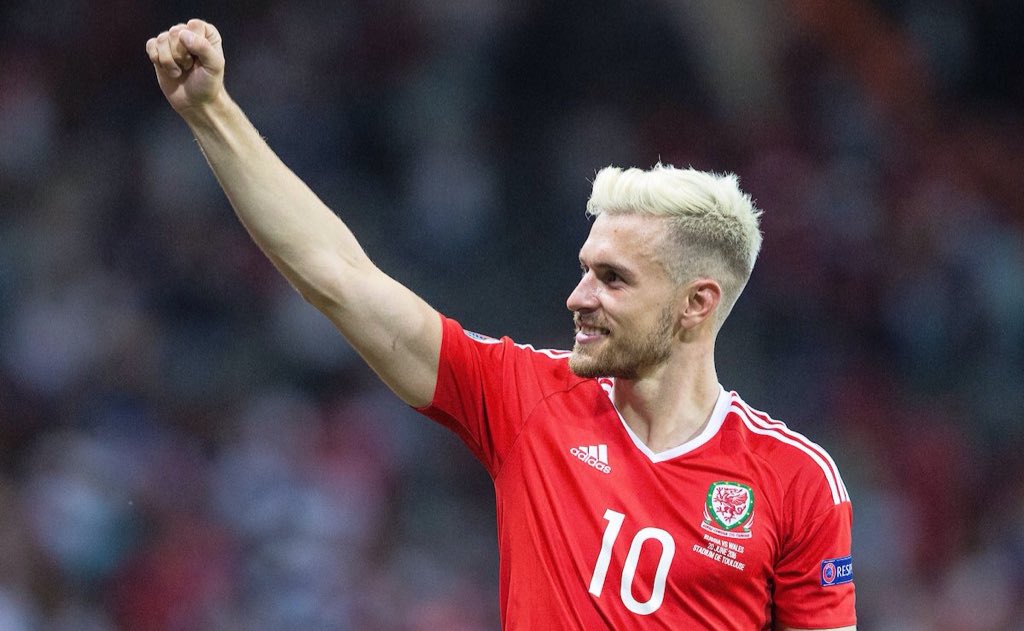 The 25-year-old was a key player in Chris Coleman's Wales side during the Euro 2016 in the summer, helping his country to a surprise semi-final place.
It has been reported that the offer of regular football and an increase on the midfielder's current £90,000-a-week salary will be enough to attract the player to Spanish capital.
Here are the best reactions linking Ramsey to Real Madrid…!
Looool imagine Ramsey playing for Real Madrid

— Charlie???????? (@VintageCuadrado) November 18, 2016
Real Madrid apparently want Aaron Ramsey? LOL, they can have him for free!

— TAY. (@Tay92_) November 18, 2016
Hahaha…what is Ramsey going to do at Real Madrid??? Give the players on the field water when their thirsty?? https://t.co/vBZ3dHp9ra

— Jeinny Lizarazo (@Jeinnylizarazo) November 18, 2016
Aaron Ramsey is a average player couldn't care less if he went to Real Madrid soon plus he's barely in the team sheet for Arsenal anyways.

— JayTBrown (@PinziBro) November 18, 2016
Real Madrid want Ramsey.

Come and take this wastebin quick!

— IK 47 (@Josh__IK) November 18, 2016
Aaron Ramsey to Real Madrid? Just another baseless rumour.

— abasianam james (@abastica) November 18, 2016
Someone actually gets paid to write about whether Real Madrid want to buy Ramsey. ???????????? Might as well be paid to ask, 'Is the world flat?' SMH https://t.co/bIHxBXbjpn

— Pod Howard (@PodHoward) November 18, 2016