International Champions Cup 2017 Preview
|
This year's International Champions Cup schedule features some eye-catching games between many of Europe's top football clubs.
The annual pre-season friendly competition will take place during July in the USA, China and Singapore, as foreign fans are given the opportunity to engage with their footballing heroes.
Spanish giants Real Madrid and Barcelona are both taking part in the US, with Manchester duo United and City also heading Stateside.
Roma and Paris Saint-Germain kick-off the US fixtures in Detroit on July 19, before the first ever Manchester derby on foreign soil takes place in Houston the following day.
Lionel Messi's Barcelona are in the spotlight on July 22 when they tackle Juventus in New Jersey, while Tottenham Hotspur meet Paris Saint-Germain in Orlando.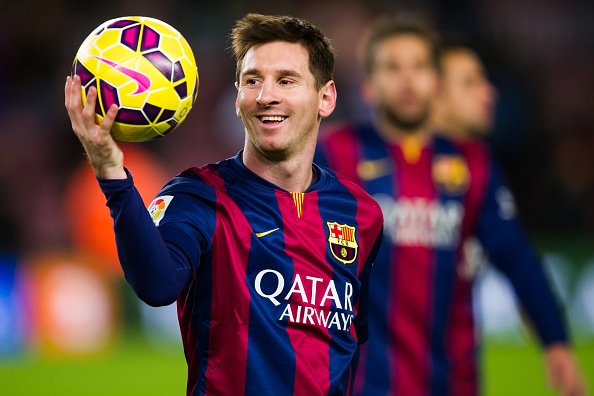 Madrid take centre stage on July 23 as they go head-to-head with United – a clash that pits Red Devils' boss Jose Mourinho and Madrid star Ronaldo against their former clubs.
Spurs play AS Roma two days later, before United are in action once again when they meet Barca in Maryland on July 26.
The same day also sees Juve and PSG do battle in Florida, while Madrid face Pep Guardiola's City in Los Angeles.
City return to action against Spurs on July 29 in Nashville, followed by Barca versus Madrid in Florida on the same day.
Barca's hopes of success next season have been boosted by the news star man Messi has extended his contract until 2021 and they'll be keen to secure the early bragging rights against their big rivals.
Massachusetts is the final port of call in the US, with the state's large Italian contingent ready to welcome Juve and Roma to the Gillette Stadium, Foxborough, on July 30.
Over in China, the ICC gets underway on July 18 as AC Milan take on Borussia Dortmund in Guangzhou.
Bayern Munich face two games in quick succession, meeting Arsenal in Shanghai on July 19 before heading to Shenzhen to face Milan three days later.
Inter Milan versus Lyon rounds off the Chinese fixtures on July 24.
Bayern's busy ICC schedule continues in Singapore the following day when they take on Chelsea.
The Premier League champions will be without striker Diego Costa who has been told he can leave the club, while transfer target Romelu Lukaku looks set to join United rather than return to Stamford Bridge.
The penultimate game in Singapore takes place on July 27 as Bayern face Inter, with Chelsea meeting the Serie A side in the final fixture two days later.